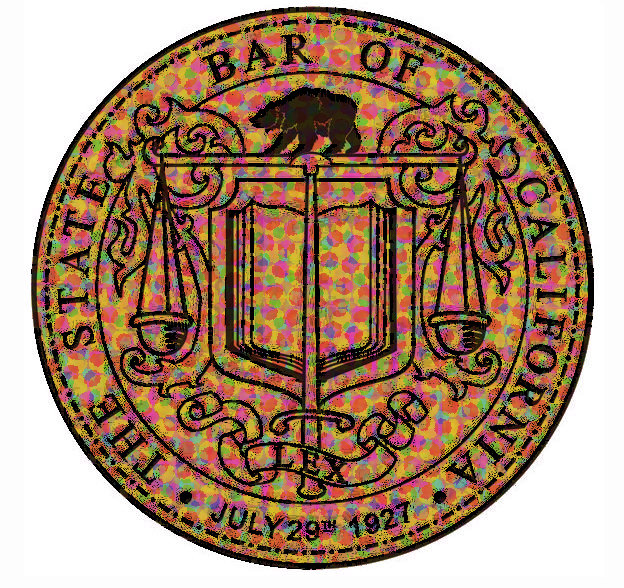 Oh boy, friends, a small setback in my ongoing project aimed at getting Carol Humiston, the world's angriest CPRA lawyer, disgraced, disgruntled,1 and, of course, disbarred. As you may recall, she counseled her ne'er-do-well clients, the South Park BIDdies, to absolutely flout the law by violating the public records act in any number of really weirdly flamboyant ways. And I discovered this because the BIDdies were kind enough to waive any possible exemption claims, if there ever were any, to some emails in which Humiston discussed her advice with them and with others.2
And the California State Bar Association has a rule against this kind of thing, Rule 1.2.1, which states "A lawyer shall not counsel a client to engage, or assist a client in conduct that the lawyer knows is criminal, fraudulent, or a violation of any law, rule, or ruling of a tribunal.". So, naturally, I reported Humiston to the Bar Association in April. Well, they finally got around to responding, and, sadly, they rejected my complaint with this spiritually bankrupt letter, basically claiming that (a) the evidence was all privileged so they couldn't consider it and (b) they weren't able to determine if the BIDdies had broken the law.
Of course, these reasons miss the point entirely, which is that (a) the BIDdies waived any privilege by releasing the emails freely and (b) whether or not the BIDdies broke the law is beside the point since the complaint was about whether Humiston told them to break the law. This can't rely on them actually breaking the law, otherwise you're going to have to allow lawyers counseling their clients to, e.g., lie in wait to kill and eat their enemies, and as long as the clients don't actually do it the lawyers haven't violated the Bar rule.
That can't be right, so obviously my complaint was closed in error. So I wrote a lengthy and comprehensive appeal and sent it off to the head office up north in the City and County of3 and you can read transcribed selections below, and stay tuned for the latest news!
Continue reading World's Angriest CPRA Lawyer — Carol Humiston — Counseled Her Clients — The South Park BID — To Violate The Law — Not That They Needed Counseling To Do This — But It Is Against The State Bar's Rules Of Professional Conduct For Lawyers To Do This — So — As You May Recall — I Turned Her In To The Bar Investigators — But The Other Day They Rejected My Complaint — For Reasons That Would Make That Particular Bar Rule Completely Unenforceable — Which Can't Actually Be Correct Because Why Would The Bar — Or Anyone — Have Intrinsically Unenforceable Rules? — So I Filed An Appeal Of The Closure — And You Can Get Your Copy Here! →