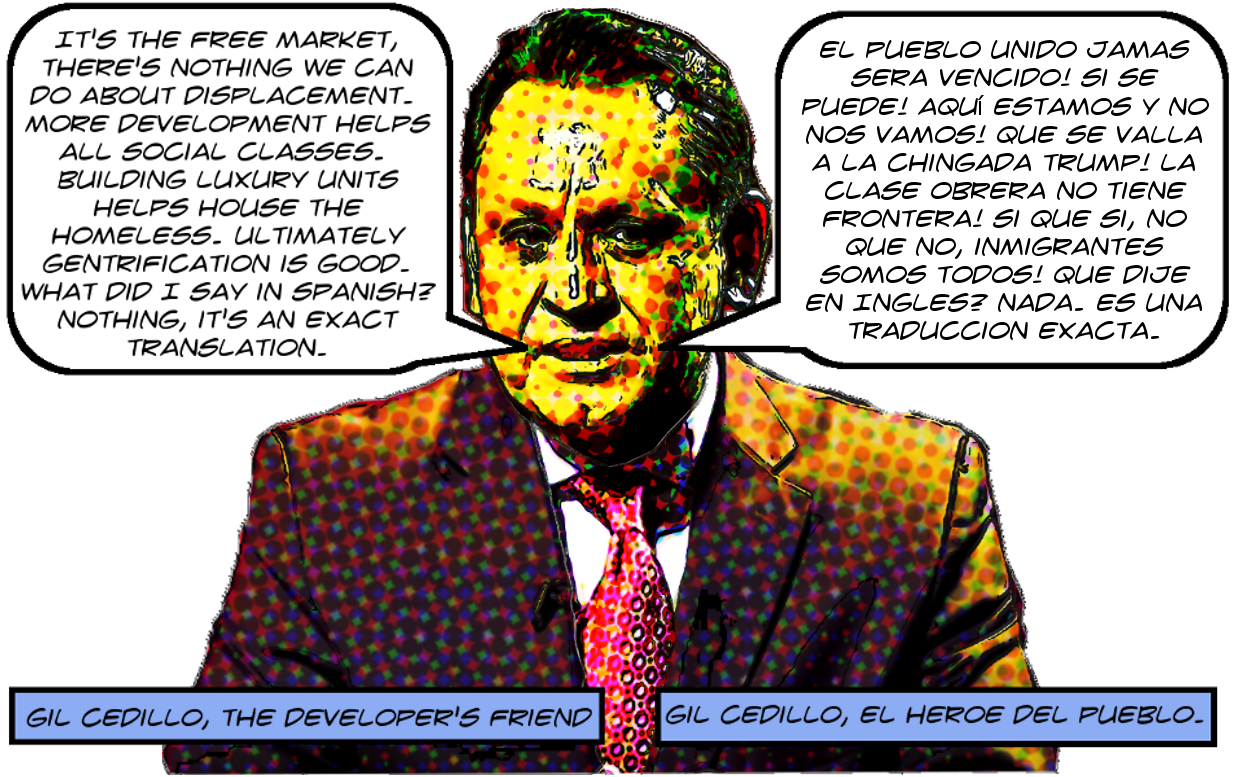 After Monday's epic freakout by Studio City BID board member Matthew Dunn, in which he ended up storming out of his own meeting because he hates America, freedom, mom, apple pie, and the California Constitution, I was so moved that just merely writing this mocking post about the guy wasn't enough to express my feelings. Hence I designed an entirely new coffee mug, which, as always, you can buy on the MK.Org CafePress store by clicking right here! It's a perfect gift for commemorating birthdays, bat mitzvahs, retirements, involuntary commitments, every significant family occasion!
And while you're at the store you should check out this other brand new mug! This one features Gil Cedillo and plays on his propensity for being all things to all people, talking up immigrant rights and radical Latino politics on the one hand while selling off the neighborhoods in his council district to developers who then price the present inhabitants right out of there. The cartoon appears at the head of this post!
And, as always, turn the page for links to the full-sized image files used to generate the mugs so you can see exactly what you're spending your money on.


Image of Gil Cedillo is ©2018 MichaelKohlhaas.Org. The two mug templates are likewise ©2018 MichaelKohlhaas.Org.