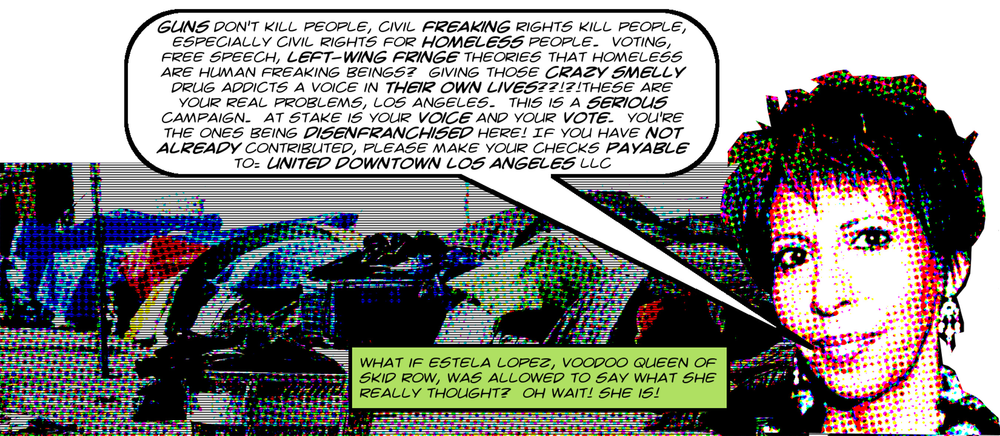 General Jeff and I will hold a public conversation on Saturday, March 24, at 3 p.m. about various aspects of the Skid Row Neighborhood Council formation effort. It will take place at the L.A. Poverty Department's Skid Row History Museum and Archive at 250 S. Broadway 90012. The event is part of the LAPD's Public Safety for Real project.
I hope you will join us! And turn the page for essentially the same description of the event that you can find linked to above.


■■■■■■■■■, author of civic engagement blog MichaelKohlhaas.org in conversation with community resident General Jeff, Chair of the Skid Row Neighborhood Council Formation Committee. The event is the third in a series of public conversation events integral to building LA Poverty Department's "Public Safety for Real" project. The project articulates a vision, in which "Public Safety" is generated by cultivating a sense of mutual responsibility among community members for creating the well being of their community. This evening's event is made possible with support from California Humanities, a non-profit partner of the National Endowment for the Humanities.


Image of Estela Lopez speaking what passes for her mind is ©2018 MichaelKohlhaas.Org.