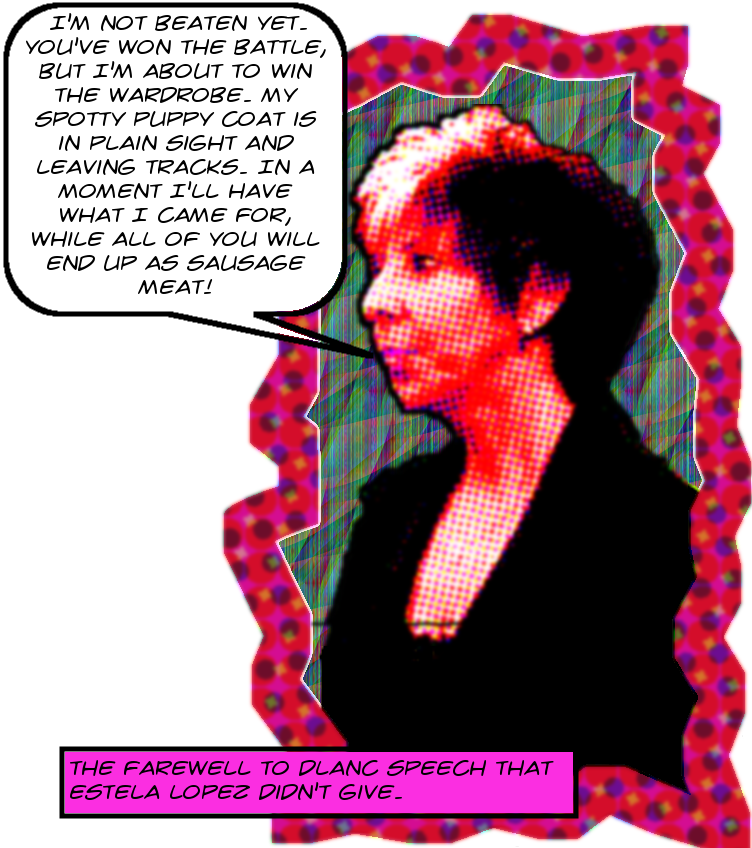 As much as I'd like to be able to take credit for this stunning development, I think it's probably unrelated to my work. Or at least it's not provably related. Anyway, here's what happened. Estela Lopez missed the DLANC board meetings in July, August, and September. According to the bylaws:1
Any Board Member who misses three (3) consecutive regularly scheduled DLANC Board meetings or four (4) total Board meetings during any twelve (12) month period will be automatically removed from the Board. Each DLANC Director's absence shall be recorded in the DLANC's meeting minutes or other manner of Board record keeping, and that, upon missing the specified number of Board meetings for removal, the President shall notify the Board Director, copy the Board, and announce at the next regular Board meeting that their seat has been declared vacant.

Of course, President-for-life Patti Berman is not a rule-follower, but for whatever reason she seems to be following this one. Check the agenda for tomorrow's meeting of the Board of Directors. Estela Lopez is not on the roster. Presumably PFL Patti will announce the vacancy tomorrow night as specified in item 1.
So that's two down, four to go. Turn the page for links to the relevant sets of minutes.


Image of Estela Lopez is ©2017 MichaelKohlhaas.Org and was artistically cobbled up out of this little number right here.