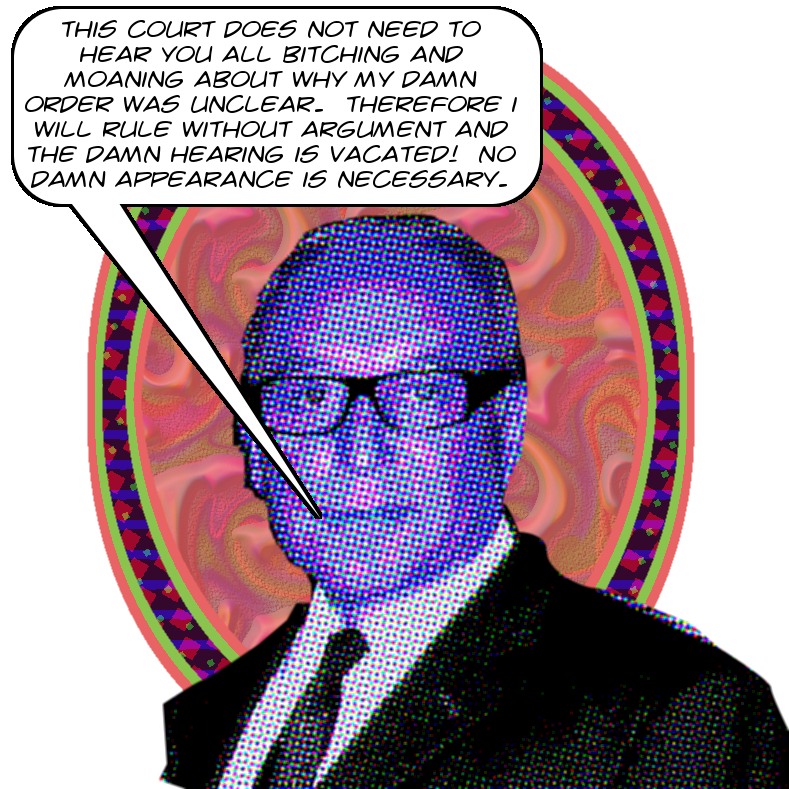 See Gale Holland's excellent story in the Times on Mitchell v. LA as well as our other stories on the subject for the background to this post. See here to download most of the papers filed in the case.
Recall that in May 2016 the City of Los Angeles filed a motion asking Judge James Otero to clarify his preliminary injunction against enforcement of the abhorrent LAMC §56.11 within the boundaries of Skid Row. Recently plaintiffs' attorney Carol Sobel filed a scathing opposition to the City's motion and a hearing was set for Monday, September 11.
Well, just yesterday Judge James Otero ruled that he didn't need a hearing in order to decide on the motion and thereby cancelled it. This was published on PACER as one of those text-only notices, no PDF associated, and you can read what there is of it after the break.


The Court finds the following motions suitable for disposition without oral argument and vacates the hearing re the MOTION FOR CLARIFICATION OF ORDER filed by defendants City of Los Angeles [#58], set for hearing on September 11, 2017. See Fed. R. Civ. P. 78(b). No appearance is required. The briefing schedule remains as set by Local Rule. THERE IS NO PDF DOCUMENT ASSOCIATED WITH THIS ENTRY. (vcr) TEXT ONLY ENTR


The image of James Otero at the head of this post is not only ©2017 MichaelKohlhaas.Org, but it's also a transformative mutilation of this little number right here.