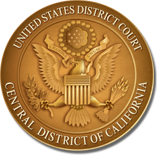 The momentous 2014 lawsuit by LA Catholic Worker and the LA Community Action Network against the Central City East Association and the City of Los Angeles has been in the settlement process for more than six months now.1 The Central City East Association settled what seems like ages ago. The City of Los Angeles claimed in December that settlement terms had been reached, and then nothing happened for months.

However, things are presently speeding right along. As I reported a few days ago, the settlement went before the Budget and Finance Committee on June 5. Today the Council File was amended to announce the fact that the settlement is scheduled for a closed session before the full City Council on June 14. Clearly there's no way they're not going to approve it, so I expect something concrete to hit PACER not too incredibly long after that. Stay tuned!
Most of the pleadings are available here if you're interested.