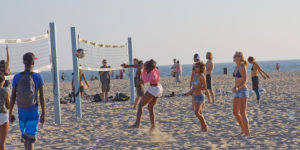 UPDATE: The signed contract is now available online.
There's not much to say here. It's Contract number C-129375, and I assume a PDF of it will show up at that link at some point in the future. I also assume that this means that the Venice Beach BID is finally going to commence operations, so let's get ready for action, friends!


Image of beach volleyball players in Venice is released under the CC BY-NC-ND 2.0 by its creator, Julian Schroeder, who has kindly made it available via Flickr.