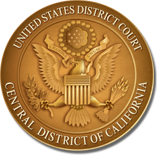 See this article from the LA Times and our previous posts on the subject for the background to this post. All of the filings can be found here.
Today the plaintiffs in the case Chua v. City of Los Angeles filed the following pleadings:
Also, there's a hearing on this motion currently scheduled for Monday, October 24, at 8:30 a.m. in courtroom 750 of the United States District Court at 55 Temple Street.
I don't have much to say about these here on the blog, but if you're interested in civil rights and/or the LAPD they are fascinating reading. When the history of the LAPD in the second decade of this century is written, the filings in this case will be prominent among the primary sources used.