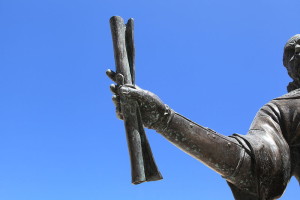 Here are a bunch of documents that I published on The Archive this morning. There's some interesting stuff in there as well as the usual boatloads of chaff:
Emails between HPOA and Andrews International from 2015. This is supposed to be all of them. It may be all that the HPOA has on hand, but it's certainly not all that were sent. I'll be writing on this soon, I hope. I had to redact these lightly because they included a number of social security numbers, driver's license numbers, and a home address. Not cool!
Emails between CD4 and the Central City Association. This is part of a project to document the Downtown Center BID's shameless disregard of CPRA and, ultimately, to hold them to account for same. These are from July 1, 2015, when David Ryu took office, to roughly a few weeks ago.
Emails between Carol Schatz and Mike Oreb of the LAPD. Part of the same project. This is supposedly everything from January 1, 2013 through December 31, 2015. I don't see how that could be right, but I also don't see how to prove it. There's some moderately interesting stuff in here, but nothing momentous.

Picture of guy's arm holding some disclosed public records seems to be freely licensed and published here.