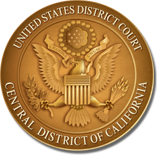 On Wednesday the plaintiffs in the LACW/LACAN lawsuit against the City of Los Angeles and the Central City East Association filed materials in support of their application for contempt and sanctions against the City of Los Angeles, who, they claim, is not producing discovery materials according to the already-much-extended schedule. Tonight the City filed two documents in response: A declaration of Ronald Whitaker, who's the Assistant City Attorney handling the case for the City, and a declaration of LeShon Frierson, who is a senior system analyst with the LAPD, and is the Person Most Knowledgeable (PMK) regarding the LAPD's email systems.

You may recall that Frierson dropped a bombshell in a recent deposition when he revealed for the first time that LAPD uses Retain, an archiving and eDiscovery solution that augments its Novell Groupwise email platform, the capabilities of which made it seem awfully much like the City had been less than honest with everyone about their email search capacity. He doesn't have much new to say in tonight's declaration.
However, Whitaker tells us that they did in fact get all the emails together in February, before the deadline, but that all the files were corrupt because of the system being all messed up in the head, and it wasn't anyone's fault. I recall any number of teachers telling me that if I waited till the last minute and then the computer broke it was still my fault, but I didn't listen to them, so I suppose it's not fair to criticize Ronald Whitaker for using this excuse:

On February 24, 2016, after consulting with the IT Department, it was ascertained that the files produced were corrupted and unreadable, perhaps in part due to the fact that quality assurance testing had yet to be completed. I immediately requested that a second search of the City's e-mails be conducted. I also informed Ms. Myers of this development. Due in part to this unexpected occurrence, the City stipulated to extend the dates in the Court's scheduling Order by thirty (30) days. That Order was approved and signed by Judge Gutierrez on March 3, 2016.
As of the date of this Declaration, the City expects to have produced in excess of 50,000 pages of documents to Plaintiffs. We have been diligent in obtaining the agreed-upon documentation. We have only been constrained from a complete production by technical difficulties with the transition of the City's email system and the sheer amount of time and labor needed to obtain tens of thousands of pages of documents. The City fully intends to produce the documents requested. The City has willingly agreed to bear the expense of any additional depositions necessary due to its delay in producing the documentation and has extend every courtesy to Plaintiffs' counsel to prevent prejudice to their clients and to allow them to complete their requested discovery.