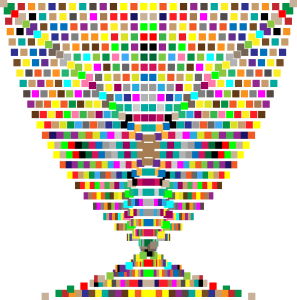 The City of Los Angeles has a revolving door law, which prohibits certain high-level officials from being paid to lobby the city government for various lengths of time after leaving their city jobs. This law was passed by the City Council in its current form at the end of 2013 and it became effective on February 10, 2014. It states that:

For one year after leaving City service, a City official shall not receive compensation to attempt to influence, either personally or through an agent, City action on any matter pending before any agency on behalf of a person other than an agency if, during the 24 months preceding the official's departure from City service, the official held any of the following positions: elected City officer; Board of Public Works Commissioner; General Manager; Chief Administrative Officer; Mayor's Chief of Staff; Deputy Mayor; Mayoral Aide VII; Mayoral Aide VIII; Executive Assistant City Attorney; Chief Assistant City Attorney; Senior Assistant City Attorney; City Attorney Exempt Employee; Chief Deputy Controller; Administrative Deputy Controller; Principal Deputy Controller; Council Aide VI; or Council Aide VII.

Now, it turns out that it's not so easy to find out who falls into those categories.1 The problem is that, e.g., a Council Aide VII may have any number of job titles. They might be a chief of staff, a director of planning, and so on. A later section of the law says:

By July 31 of every year, the City Controller shall submit to the Ethics Commission the names of each individual who held a position identified in Subsection C.1. during the preceding 24 months. By July 31 of every year, the City Clerk shall submit to the Ethics Commission the names of each individual who held a City Attorney Exempt position as provided in City Charter Section 1050(d) during the preceding 24 months.

So after we noticed the whole Marie Rumsey situation it occurred to me that a copy of this list would be an interesting document to have. It turned out not to be so incredibly simple to get2 but, finally, get it I did. And here it is for you!3 Note that checking this list against the Ethics Commission's list of registered lobbyists for 2015 would have revealed Marie Rumsey's perfidy. There don't seem to be any other fruits quite so low-hanging on here, but there's still juice to be squeezed! And that fact practically begs for a contest, so read on for the rules.

Here's the deal: Search through the list using your extensive knowledge of the covert operations of the parasitical creatures who inhabit the marginal edges of this city's legislative processes. Find people who held a listed position (after February 10, 2014) and accepted money to lobby within a year of leaving that position. Write up a report and submit it to us and to the Ethics Commission, and we will give you your choice of a printed, bound, paperback copy of any one of our lovely publications (some cost almost $60!), which make suitable gifts for all ages!! It's not necessary for your report to lead to Ethics Commission action for you to win, but wouldn't it be nice if it did? Also, be cognizant of the one year statute of limitations4 Oh, and in case you're wondering, I guarantee that there is at least one other violator on that list. I'm holding off on turning anyone in in order that there might be a genuine possibility of your winning this contest. I will continue to refrain from reporting until at least March 21, 2016, so get on it, friends!5

Image of trophy is courtesy of Open Clipart.