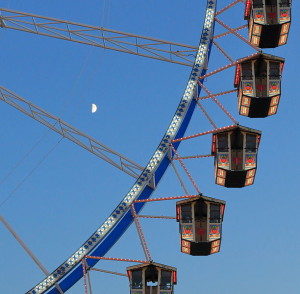 There was a hearing this morning in the
lawsuit against the City of Los Angeles and the Central City East Association
, which is fairly historic since, for the first time in Los Angeles, if not anywhere, an attempt is being made to call a Business Improvement District to account for conspiring with the City to violate people's rights and to prove, once and for all, that BIDs really are agents of the City, no matter what everyone involved says about it. Unfortunately various circumstances conspired to prevent me from attending
this hearing (of plaintiffs' motion to compel discovery)
in front of
Magistrate Judge Andrew J. Wisterich
. But
the minutes
(not the transcript) were posted on
PACER
this afternoon. After a conference in the courtroom, it seems that all the difficulties have been settled, and the City of L.A. will produce all the discovery material within 10 days. Read the whole thing after the break.

Case called. Counsel make their appearances. Court questions counsel and listens to their responses. Several issues are resolved as stated on the record. Court directs counsel to meet and confer and attempt to resolve the remaining issues. Court goes into recess.
LATER AND ON THE RECORD: Plaintiff states on the record the resolution of remaining issues as agreed to by the parties. Court orders production to be completed within 10 days.
IT IS SO ORDERED.


Image of ferris wheel is via Wikimedia on the usual terms.