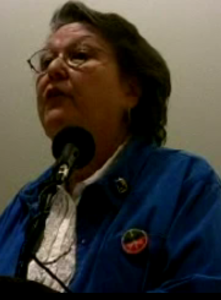 NOTE (Jan. 3, 2019): The records discussed in this post are now also
available on Archive.Org
.
I was recently seeking some records of Eric Garcetti's from his time at CD13 and was dismayed to find that former councilmembers' records aren't systematically retained, especially when they, like Garcetti, take another city job subsequent to serving on the council. On the other hand, this search did lead me to the website of the Los Angeles City Archives, which is a miracle of rare device indeed. I'm going to write up the details when I have time for inclusion in our Practical Guide to Using the CPRA in Los Angeles, but the TL;DR is that you look here for the finding aids to the archives, find what you want, email the guy a day before, and head on down to 555 Ramirez Street and sit there looking through boxes at folder upon folder upon folder of actual files from actual Los Angeles City Councilfolk. You can copy whatever you want! It's so lovely I can't even describe it. I will tell you what I found there, though!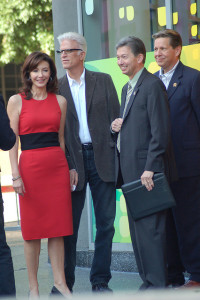 It seems that the Hollywood BID as we know it was essentially created by Jackie Goldberg and Leron Gubler, probably with some behind-the-scenes string-pulling by the LA Chamber of Commerce, affectionately known as
Buchenwald am Bixel Straße
. In any case, I am pleased to present over 80 pages of notes, memos, letters, faxes, and so on, all having to do with Jackie Goldberg's role in orchestrating, midwiving, bringing forth, and shaping the Hollywood Property Owners Alliance. It's fascinating material. I set up a new page for it, available
here
. You can also get the goods directly from our static storage
here
. Finally, if you already know you want it, and, come on, you
KNOW
you do, you can get a 5MB zip file of all 33 documents
right here
. My colleagues will certainly be writing about individual documents as time goes by, but I wanted you to have access to them now. Let us know if you spot something worth discussing.

Image of Jackie Goldberg is a screenshot from this movie on the Archive. You can check the license there if you must, but it's super-duper freely licensed. Image of Leron Gubler and a bunch of famous people is by Sharon Graphics, who has released it under the CC BY-NC-ND 2.0, and we got it via Flickr.