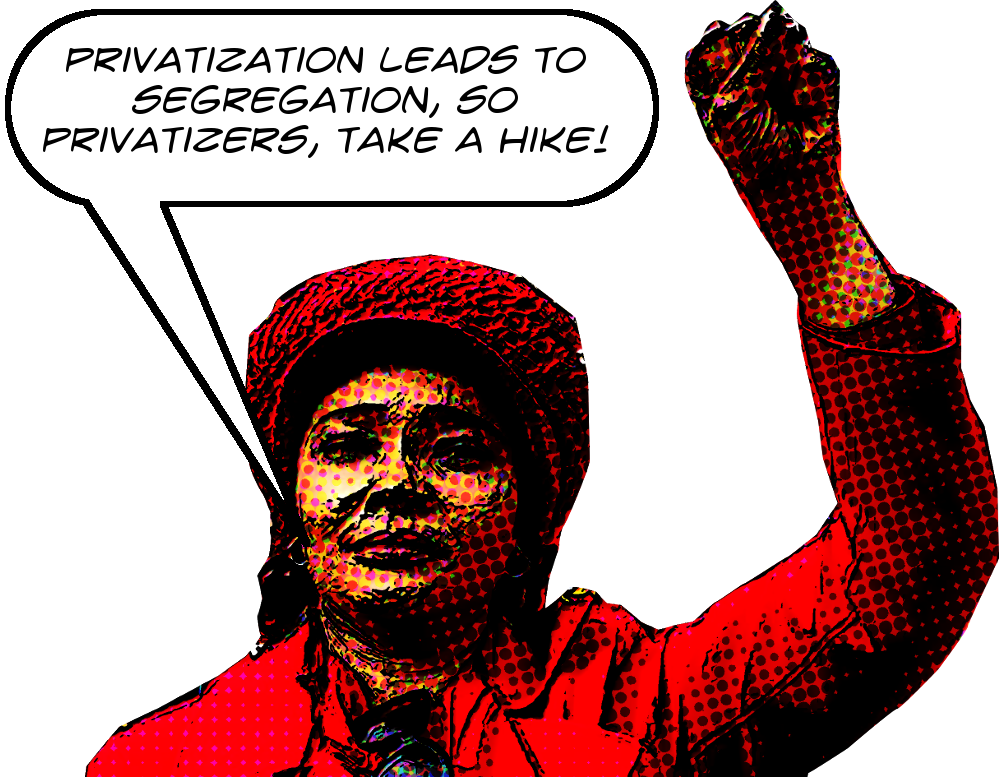 I hadn't thought much about charter schools in Los Angeles for quite a while, but as happened for many people the dazzling success of the UTLA strike brought them back into my attention. Combine that with the fact that they are subject to the California Public Records Act and the next step was inevitable! And the first of the many many requests I have out came in recently! Part of which I wrote about the other day!
After a little of the usual back and forth about what's required by the law, New Los Angeles Charter Schools head honcho Brooke Rios actually did hand over the goods. And thus did I drag myself all the way out to the corner of Washington and Burnside, where they have their secret headquarters, and sit in the office of operations director Xochitl Lira and scan a ton of paper! And it's all available on Archive.Org!1
I chose New LA because of this fine LA Taco article by Daniel Hernandez about the tensions created by that school's so-called co-location on the campus of Baldwin Hills Elementary School. To summarize Hernandez's piece is to degrade it, so read it, but co-location, in which LAUSD schools are forced by the 2000 Proposition 39 to yield space to charter schools if it's not actually being used to house an actual class, is the main site of contention.2
It has really hurt the LAUSD schools who lose space to charters. And the space lost to New Los Angeles Charter was a big issue with UTLA picketers at Baldwin Hills Elementary, who shouted slogans like "Privatization leads to segregation" and "Privatizers take a hike!" And, according to some of the emails I obtained today, it looks like the pickets were successful in that New Los Angeles will be looking for a new space for next year.
The emails also demonstrate the tension there during the strike, with police being called, with New LA staff filming the picketers, and so on. There are links and transcriptions below the break. Also below the break are links to a wide variety of fascinating emails about other strike-related topics. There are propaganda pieces from the California Charter Schools Association, giving talking points, tips for handling worried parents, polemics on how bad it is that everyone hates charter schools, and so on.
There are rumors about charter school kids being targeted on public transportation and so on, leading New LA to suspend its dress code during the strike, there are organizational communications having to do with the astroturf pro-charter rally that the CCSA organized outside the LAUSD board meeting where a recommendation for a charter cap was voted on.
And, most poignant of all, there's a pleading letter from something called "The Teacher Collective" asking Brooke Rios in a markedly subservient tone if New Los Angeles teachers will also get a raise if the UTLA teachers win one in their strike. Sounds like some folks are ripe to be organized! Turn the page for links to everything and transcriptions of some things!
Continue reading Emails From New Los Angeles Charter Schools About The UTLA Strike Shine Some Light On Various Interesting Matters — Uncomfortable New LA Charter Co-Location At Baldwin Hills Elementary School Will Probably End Soon Due To Tensions Exposed By Pickets — "We Are Not Welcomed There" Says New LA Charter Boss Brooke Rios — Speaking Of Pickets, New LA Charter Staff Filmed UTLA Strikers At Baldwin Hills Elementary — And Copies Of CCSA Anti-Union Propaganda And Some Info About Astroturf Demonstration — And A Poignant Little Episode — New LA Charter Teachers Quasi-Union Asks Rios If They Might Please Also Maybe Get A Raise Too If UTLA Does — Pretty Please? →