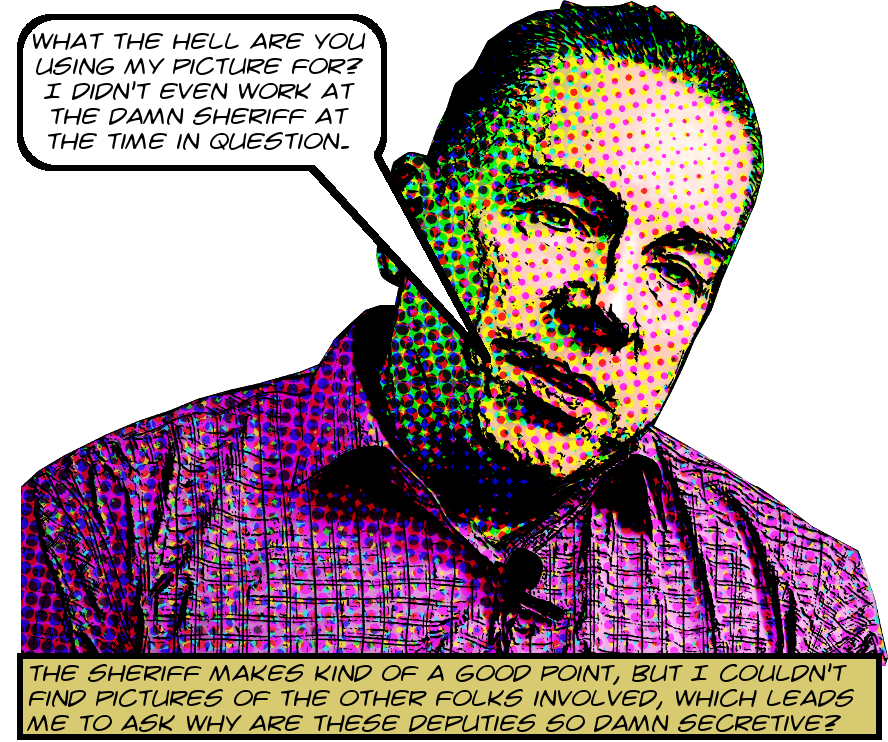 I don't do much with County politics because the City is already more than I have time to deal with, but John Motter's fabulous work on the cost of policing in LA County got me interested in the City of Bradbury, which I had actually never heard of before. I looked at their Wikipedia page, found out that they had a population of 1,048 people and about twice that many horses,1 that the City had three homeowners' associations which were listed on the damn City website, and knew I had to find out what these people were up to out there. So I asked them for a bunch of records, and tonight I'm releasing the first installment!
It consists of 339 emails between Kevin Kearney, the City Manager, and people at the Los Angeles County Sheriff, with which Bradbury contracts for its local coppery. You can browse them here at Archive.Org as PDFs along with extracted attachments, and I also exported them as an MBOX for a more authentic email experience. There are a ton of stories in there, but here I'm only telling one in some detail. It seems, you see, that the LASD has this youth outreach program called the STAR Unit, which I guess is like the LAPD's DARE thing, but stands for "Stop Tripping And Reform!" or some such nonsense.2 And they send deputies into schools to propagandize the youth about matters that seem important to them as cops, like e.g. hello fellow kids! Cops are your friends! And it turns out that the schools pay LASD for this service.
And we also have to talk about civil asset forfeiture. This is an evil process that cops all over the country use to steal people's money and valuables and use it for their own cop purposes. It's a huge source of money for law enforcers and pirates. California cops were as big on this as any cops anywhere until 2016, when Jerry Brown signed a bill requiring that someone actually be convicted of a crime before cops could confiscate all their worldly goods. It seems uncontroversial, and maybe it was, but cops all over the state soon began feeling the pinch!
And one of the victims of the pinch was evidently the STAR Unit, which according to one of these emails, had been heavily subsidized by forfeiture money. To this email was attached a new STAR rate schedule, showing increases of more than 35% over the already shockingly high hourly costs. That's how much money the LASD was diverting from civil asset forfeitures to STAR Unit propagandizing, it seems! It's bad enough that cops steal huge amounts of money from innocent people, but then to learn that they're using it to indoctrinate a bunch of children into thinking that cops have their best interests at heart and therefore probably making them less likely as adults to oppose civil asset forfeiture. It's not only self-reinforcing, it's also really appalling. Turn the page for a transcription of these emails!
Continue reading Massive Release Of Emails Between Los Angeles County Sheriff And Kevin Kearney — Who Is The Manager Of The City Of Bradbury — A Creepy Little Horse Suburb East Of Monrovia — Which Contracts With LASD For Municipal Policing — If You Want To Understand How Cops Interact With Citizens In The Complete Absence Of Authorized Killables Then Start Reading! — Oh! — Wanna Know What LASD Has Been Spending All Its Ill-Gotten Asset Forfeiture Money On Over The Years? — Freaking Middle School Propaganda Is What! — As Forfeiture Became Harder They Had To Bump Up The Cost To Schools More Than Thirty Five Percent! →