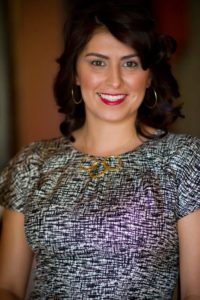 Watch, listen, and learn
as City Ethics Commissioner Ana Dahan actually says that we gotta make lobbying easier because
"our elected officials have to make a lot of decisions on information that they don't have an expertise on, and sometimes it is through lobbying that they get accurate information…I just want to make sure that we don't limit expertise from getting to our elected officials when they're making decisions…"
And in her day job she works for NBCUniversal's lobbying unit, I suppose providing
"accurate information"
about
"expertise"
and other such civically essential activities.
First of all recall that the City Ethics Commission is undertaking a proposal to revise the Municipal Lobbying Ordinance. It seems that they're required to do this kind of thing on a regular basis by §702(f) of the City Charter. The current law has a complex and practically unenforceable definition of what professional lobbying is and part of the CEC staff's current proposal is to define it in a way so that people can understand whether or not they're subject to it. This is a good quality in laws.
And who is Commissioner Ana Dahan? Well, she's a law student at Loyola and she works for some outfit called NBCUniversal in some unit called "Legal & Government Affairs." It's not so easy to discover the responsibilities of that unit, but there are some clues in this biography of Steven Nissen, the "Senior VP of Legal & Government Affairs at NBCUniversal":

… he is primarily responsible for developing and coordinating for the company a comprehensive state and local government agenda, including anti-piracy, intellectual property protection, tax, digital, broadcast, film production, land use and government compliance.

In other words, one of her bosses oversees NBCUniversal's lobbying activities. He's even the immediate past chair of L.A. lobbying behemoth the Central City Association of Los Angeles. The man is deeply involved in local lobbying.
And not only that, but her boss's boss is Mitch Rose, described by The Hill as NBC's "top lobbyist." So that pretty much explains what "Legal & Government Affairs" means at NBCUniversal. It means lobbying.
Continue reading City Ethics Commissioner, Employee of NBCUniversal's Lobbying Unit, And Enforcer of the Municipal Lobbying Ordinance Ana Teresa Dahan Argues Against City Lobbying Law Reform Because " it is through lobbying that [elected officials] get accurate information" →