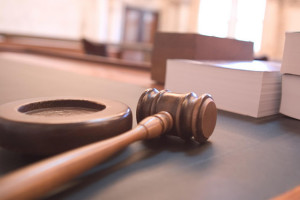 One week ago, on Friday, January 29, there was a telephonic conference before Federal Magistrate Judge Andrew Wistrich, who's handling what's turned out to be a
grueling discovery process
in the
LA Community Action Network and LA Catholic Worker lawsuit
against the City of LA and the Central City East Association concerning the illegal confiscation of the property of homeless people. The minutes and associated order just showed up in the Court's RSS feed this afternoon, and you can
grab a copy here
. It sounds like a hot time was had by all, and the upshot is that:

Counsel for the City represented that the City will complete the LAPD production described during the telephonic conference by February 1, 2016 and the production of other agencies within 14 days. The City is directed to perform those promises. If it is necessary for plaintiffs to retake depositions because of delay or inadequacy in the City's production of documents, the City will be responsible for all associated reasonable costs and attorneys fees. Counsel for the City assured the Court that the City would cooperate with any efforts by plaintiffs to seek adjustments to the case schedule to mitigate prejudice to plaintiffs resulting from delay or inadequacy in the City's document production.

There's no mention of the CCEA, so I suppose that either they're complying with discovery finally or else they're failing to comply so badly that it couldn't be dealt with at this conference.
Read on for absolutely unrelated information about documents from Historic Core BID that just arrived today.
Continue reading City of Los Angeles Ordered to Produce Documents, Promises to Pay Costs Incurred Due to Their Delays; Historic Core BID Documents Available →