Last fall former Los Angeles City Councilmember David Ryu was fighting ultimately successful challenger Nithya Raman for his job repping CD4. He lost by four points in November, so it's easy to imagine that in October his internal poll numbers were terrifying him.1 This situation no doubt also contributed to the remarkably negative turn his messaging took around that time.
Los Angeles elections are regulated, albeit not heavily, by the Municipal Code. In particular, LAMC §49.5.5(B)(4) forbids [u]sing City equipment, vehicle, supplies, or resources, including but not limited to mailing and distribution lists, electronic mail, and electronic data.
So you can imagine my surprise when a friend of this blog passed me a copy of this October 8, 2020 email sent by former Ryu staffer Nick Greif using his City email account to himself at a private account. The email has an attachment, which is an MS Word document entitled 09.30.20_TPs for Supporters.docx, and a note from Greif to himself on planned revisions.
This is about as clear a violation of the code section as I've ever seen, even without the Word document's metadata.2 so this morning I reported Greif to the LA Ethics Commission and we'll see what comes of that! Meanwhile, read this ridiculously desperate memorandum! Or read on for images!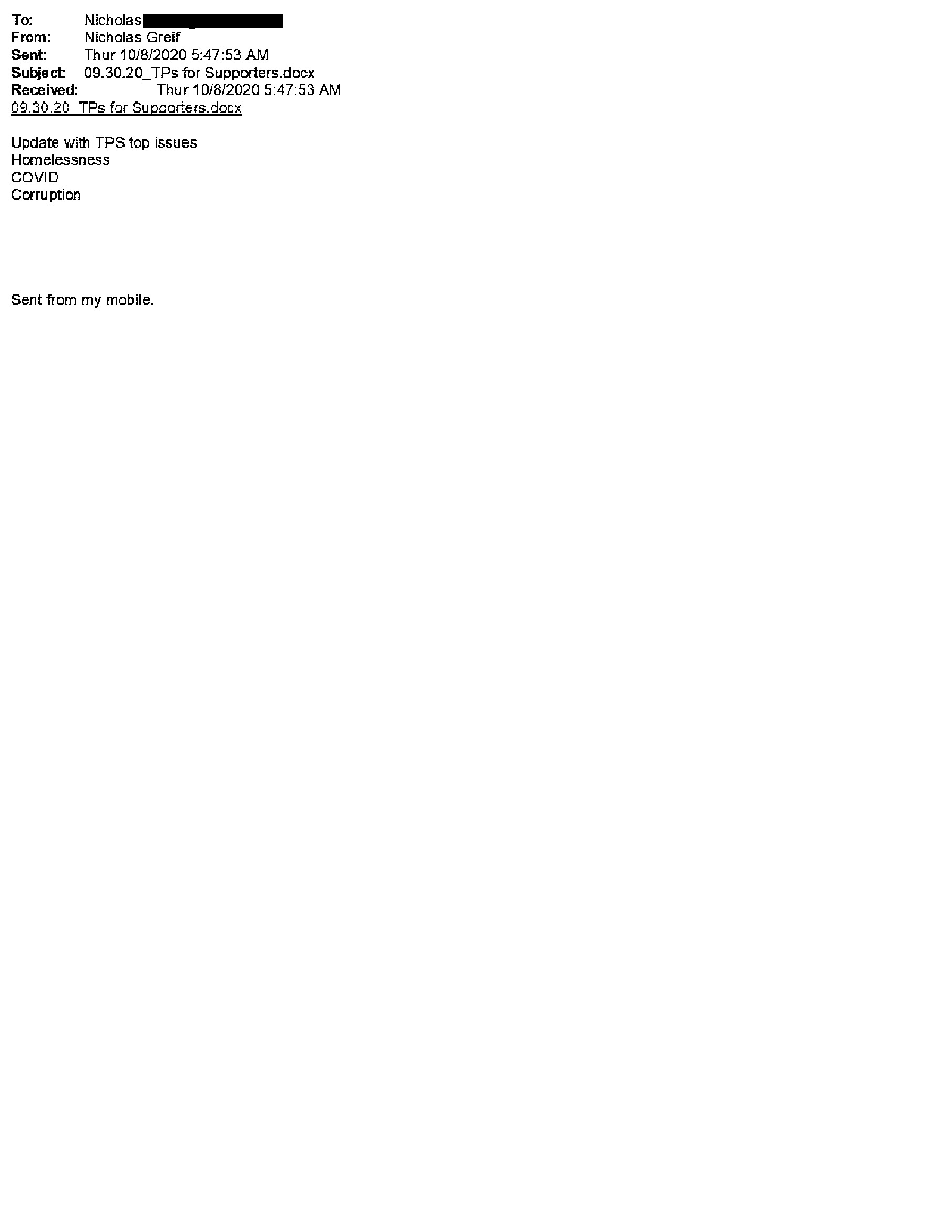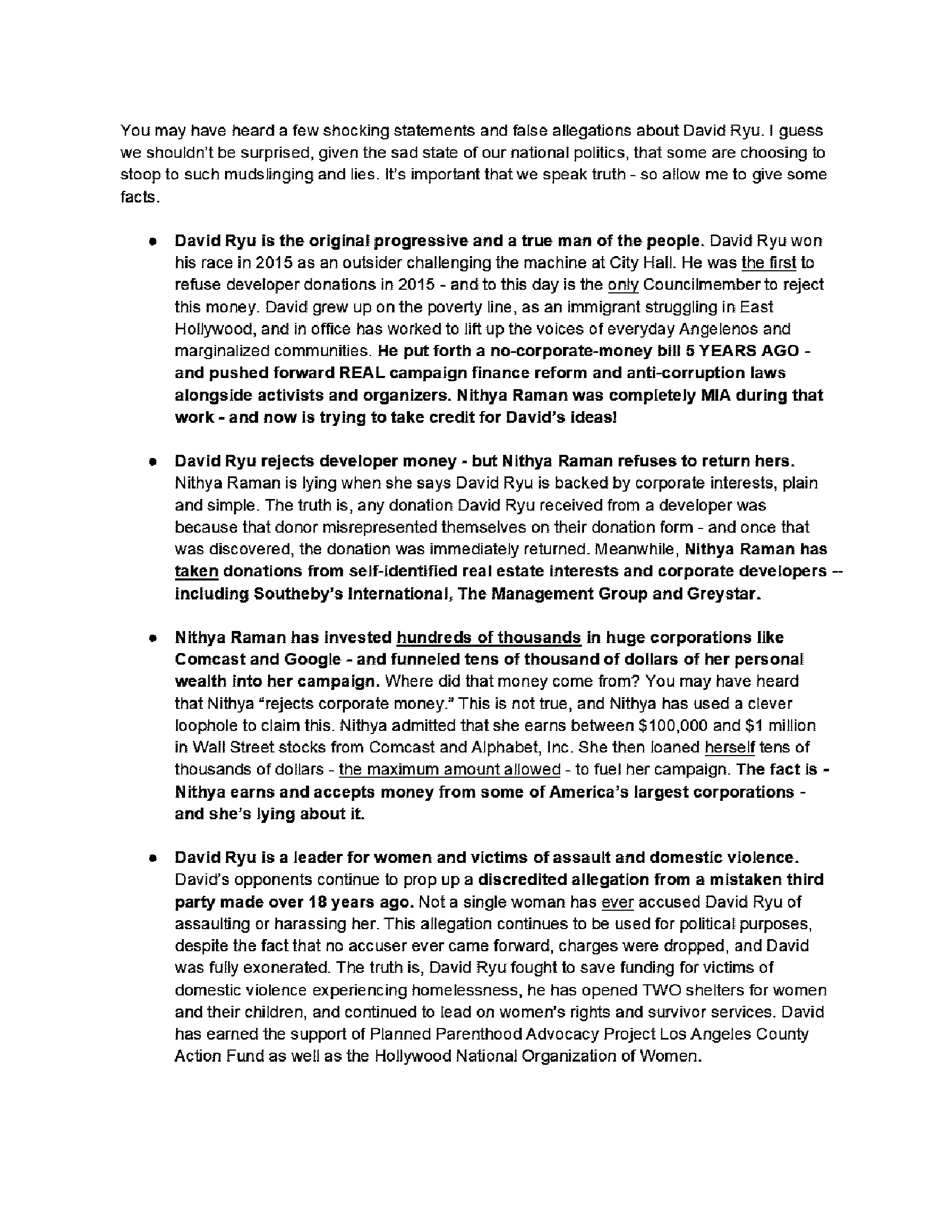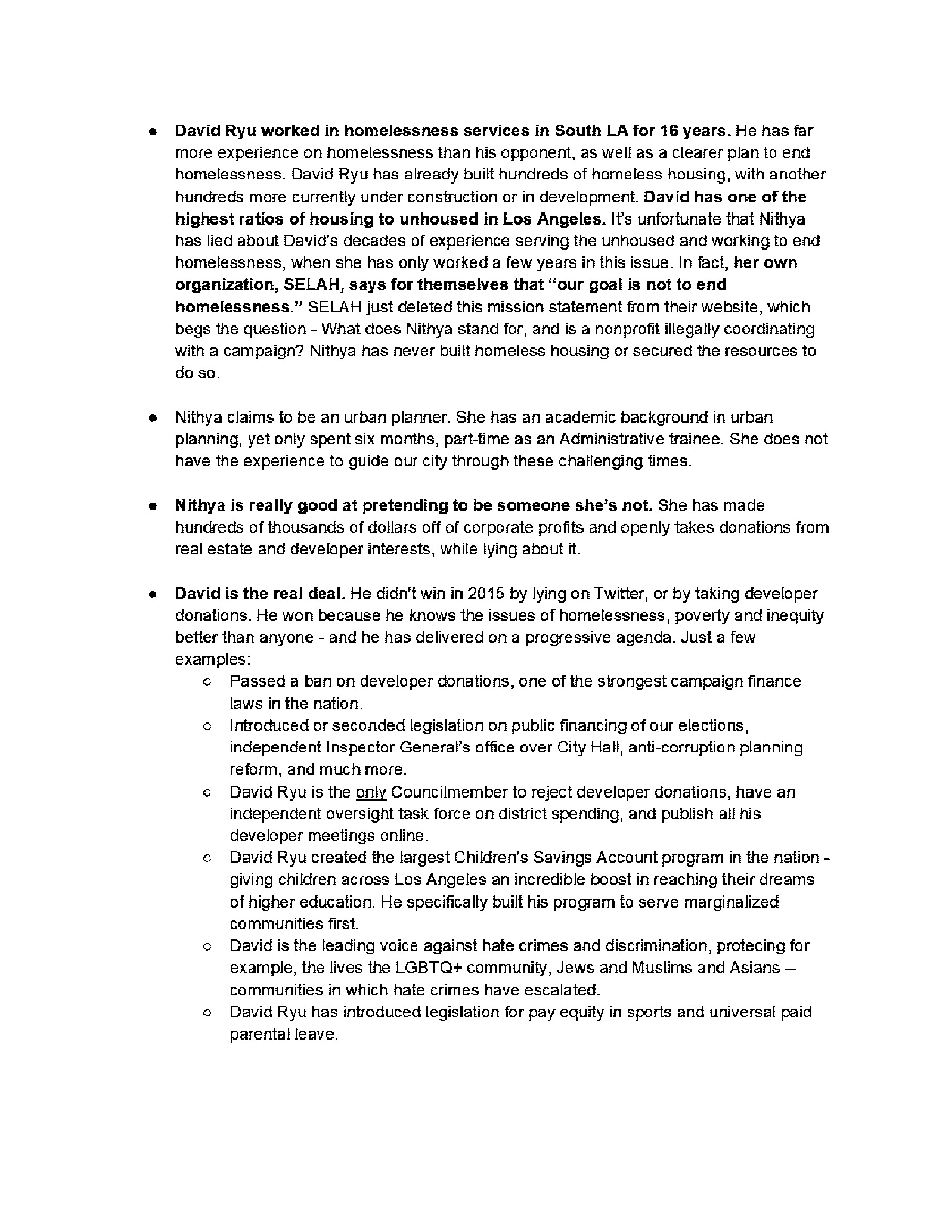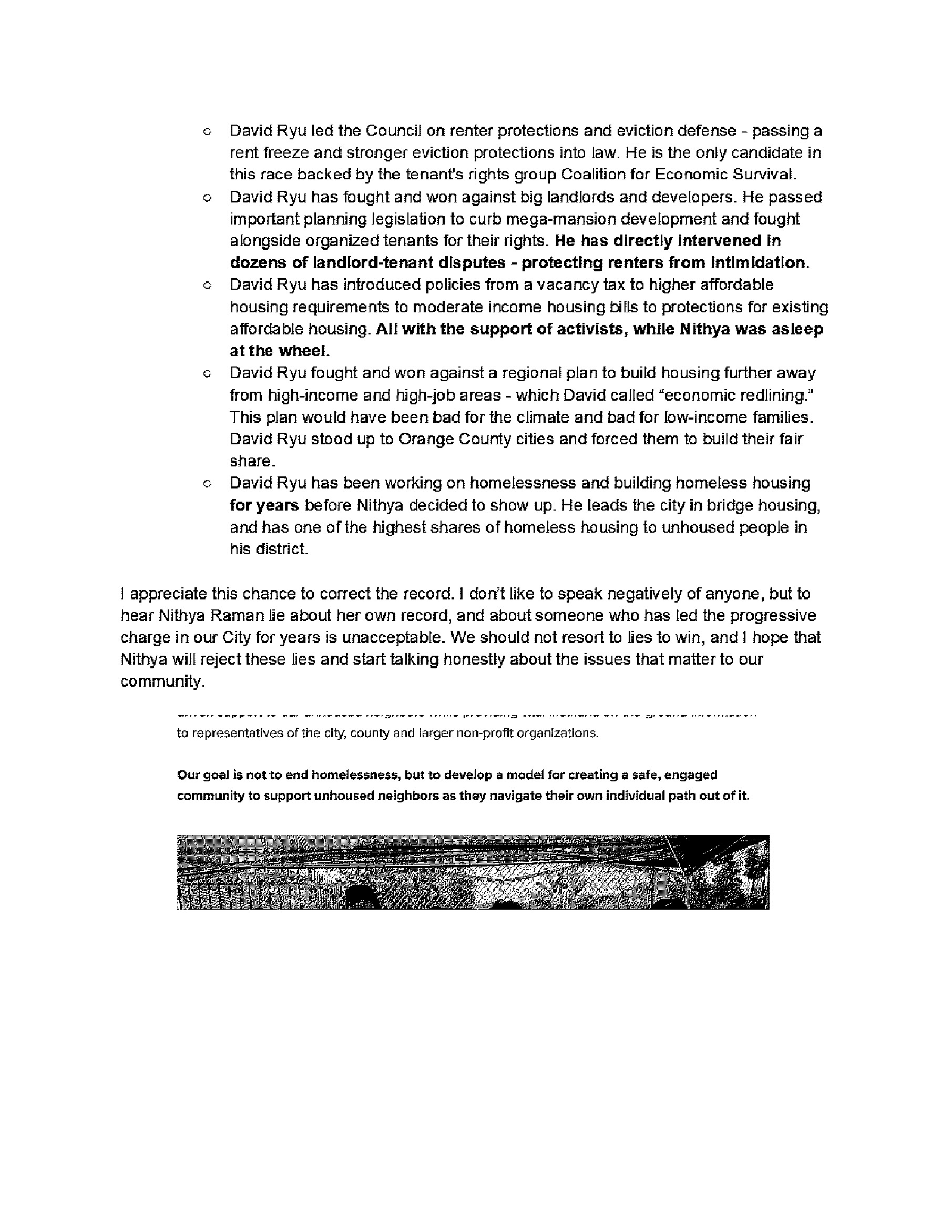 I have no evidence that Ryu had internal polling but I can't imagine he did not. I'm not aware of any publicly available polling from that time.
The metadata might reveal whether or not Greif used City computers to write or edit this document. The City of Los Angeles is extremely reluctant to produce natively formatted files, and this is an excellent example of, first, why we need such files so badly and, second, why the City might not want us to have them.