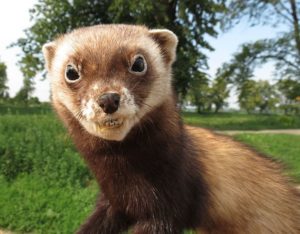 For background take a look at
this excellent article from the Times
on this lawsuit.
A quick note to announce a recent order in the Lunada Bay Boys case that hit PACER last week and somehow I missed it. It's an order by magistrate judge Rozella Oliver to compel discovery and production, binding on both plaintiffs and defendants. The plaintiffs are ordered, in part, like this:

Plaintiffs are ordered to identify witnesses in response to Interrogatory Numbers 1 through 12. For each interrogatory, Plaintiffs shall identify the responsive witnesses by name. For each witness, Plaintiffs shall specify whether that witness is represented by Plaintiffs' counsel, or, if Plaintiffs know, by other counsel. For each witness, Plaintiffs shall provide contact information for that witness or state unambiguously that Plaintiffs do not have contact information for that witness.

This seems to be in response to interrogatories propounded by defendant Blakeman, copies of which can be found in this declaration starting at page 92. Famously, one of the plaintiffs' witnesses seems to be known only as "The Weasel." Presumably, in response to this order, The Weasel's true name will have to be revealed.

Also, Brant Blakeman is ordered to produce a bunch of videos etc., but only from December 2013. The plaintiffs sought this material for all time, which you can read about in this joint stipulation. Blakeman previously asked, and has evidently received, the time limitation. Furthermore, Judge Oliver orders the parties to figure out how to agree on a forensic examiner, which may possibly be related to previous disputes about cell phones. It's hard to tell.

Defendant is ordered to produce all responsive documents from December 2013 to the present with respect to these four requests pursuant to the following procedure. 3 By February 3, 2017, the parties are ordered to meet and confer regarding: (1) selection of a third-party forensic examiner or expert; (2) a review protocol that includes the procedure that the third-party forensic expert will follow in conducting its work, the procedure and timeline for Defendant to review the videos for responsiveness and privilege, and the procedure and timeline for responsive videos to be produced to Plaintiffs; and (3) a protective order.

At the end of the order, Judge Oliver states:

The parties are directed to meet and confer in good faith to attempt to resolve any further discovery disputes. If the parties are unable to reach a resolution about any disputes, they are directed to contact the Court's Courtroom Deputy Clerk to schedule a telephonic conference.

So, I don't know what happened exactly, but tonight this item hit PACER, scheduling a telephonic conference for Wednesday, February 1. So I'm guessing this means the parties were unable to reach a resolution?

Image of the weasel is via Wikimedia and all the fine print jive-ass nonsense is available there.