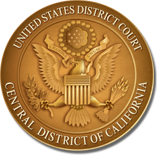 A request to reschedule the settlement conference in the Street Vendors v. City of LA and the Fashion District BID just hit PACER. A settlement conference was scheduled for tomorrow before magistrate judge Charles Eick, but:

The Defendant City of Los Angeles advised Plaintiffs' counsel earlier today that the City needs additional time to consider the revised settlement proposal by the Plaintiffs.

The request states that the earliest possible time for the rescheduled conference would be July 18, 2016, but that the Fashion District BID's lawyer hasn't gotten back to everyone with confirmation that this date will suit. If you've been following the story, you may remember that July 18th is also the date that Judge Beverly Reid O'Connell shifted the defendants' response deadline to, so something's got to give.