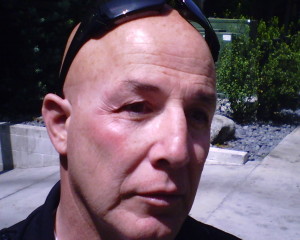 If you haven't kept up with our investigations into Selma Park, here is
good starting place
. The short version is that in 2007 the Hollywood Property Owners Alliance illegally placed signs in the park stating that it was for children and caregivers only and proceeded to arrest some people and eject others from the park for the next 8 years until I got the signs removed by Recreation and Parks. When I first asked her for records on the matter, Kerry Morrison told me that
"A/I says that after looking into this, it is unlikely that any arrests ever were made by A/I in Selma Park with specific regard to the signs and penal code section you recite (as opposed to public urination, drinking, and other reasons)…"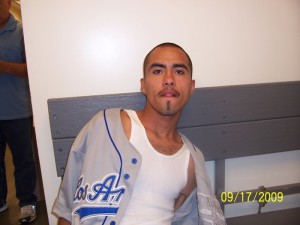 Well, I then requested copies of all arrest reports and daily activity logs, and they've been trickling in at the glacial pace that Kerry seems to find acceptable for meeting her legal obligations under the California Public Records Act. Every new batch has revealed that, even if Andrews did tell Kerry that they didn't arrest people for merely being in the park, they were not telling the truth. The same is true for the 2009 material, which is on Archive.org. In particular I found another case of a man arrested in Selma Park, accused of nothing more than being there without children:


ON 9-17-09 AT 1120 HRS, WE RECEIVED WERE ON ROUTINE PATROL AT 6601 SELMA AVE. ( SELMA PARK). WE OBSERVED THE DEFT. LYING ON THE SMALL PONY WALL LOCATED INSIDE THE FENCED PARK. WE APPROACHED THE DEFT. AND WOKE HIM FROM HIS SLEEP. WE THEN ASKED HIM IF HE HAD CHILDREN PLAYING INSIDE THE PARK, ( EVEN THOUGH WE SAW NO CHILDREN PRESENT). THE DEFT. REPLIED, (NO, I DON'T HAVE ANY KIDS). WE ASKED THE DEFT TO LEAVE THE LOCATION BECAUSE THIS WAS A CHILDREN ONLY PARK, HE REPLIED, ( MAN, I DON'T HAVE TO LEAVE, YOU GUYS AREN'T THE FUCKING POLICE). WE AGAIN ASKED THE DEFT IF HE WOULD LEAVE THE LOCATION, HE REPLIED, ( I WILL LEAVE WHEN I FEEL LIKE LEAVING). WE TOLD THE DEFT IF HE REFUSED TO GET OFF THE WALL AND LEAVE THE LOCATION WE WOULD PLACE HIM UNDER CITIZENS ARREST FOR BEING IN A PARK FOR CHILDREN ONLY, HE REPLIED, ( YOU AIN'T GONNA PUT THOSE HANDCUFFS ON ME AND YOU AREN'T THE POLICE).

As with the other false arrests that the BID Patrol made in the park, the man was absolutely correct. He didn't have to leave and they aren't the fucking police. However, as we've seen over and over again, the truth isn't important to the BID Patrol or to the HPOA. All that matters is their power, and whatever they're wrong about, they seem to be right about that.
The BID Patrol's arrest reports and daily logs are now available on Archive.org here:

Image of man falsely arrested in Selma Park is a public record and is therefore in the public domain. It's the same deal with the image of BID Patrol officer George Islas.