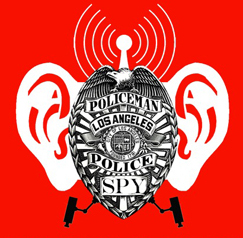 Plaintiff Stop LAPD Spying Coalition and respondent City of Los Angeles agreed in a stipulation filed with LA County Superior Court on March 3, 2016, to continue the trial setting conference, originally scheduled for March 7, 2016, until April 7, 2016. The reasons given in the order (with attendant whereases) include:

WHEREAS, after filing of the complaint, the Respondent has produced two sets of responsive documents to Petitioners and continues to search for responsive documents;
WHEREAS, the parties are engaged in ongoing informal discussions about further production…

It's my impression that if filing a suit encourages the respondent to cough up the goodies then they're still on the hook for the court costs and attorney's fees. So it's fitting and proper that the City is producing documents and talking to the plaintiffs, but they would have saved everyone a lot of time and trouble but just following the law in the first place.