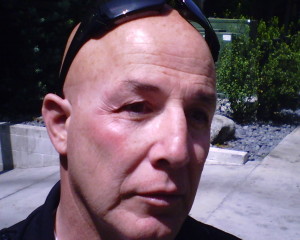 Long-time readers of this blog will recall that in 2007 the HPOA, by hook and by crook, put up signs in Selma Park in Hollywood (illegally) declaring it off-limits to adults unaccompanied by children. Subsequently, the Andrews International BID Patrol spent the next eight years falsely arresting people and shooing them out of the park on the basis of these unauthorized signs, until
we got them taken down by the City in September 2015
. Subsequently, Kerry Morrison
told a friend of this blog
that
"A/I says that after looking into this, it is unlikely that any arrests ever were made by A/I in Selma Park with specific regard to the signs and penal code section you recite (as opposed to public urination, drinking, and other reasons)…"
Today, in the form of
an actual A/I arrest report from July 2013
, we have more evidence that, even though Kerry is almost certainly telling the truth about what she was told by A/I, what she was told by A/I is not the truth.
The arrest was carried out by BID Patrol officers Islas and Sterling on July 5, 2013. You can read the details in the report or below.1 Note also that California PC 653b(a), which is the law the BID Patrol arrested this man for violating, states:

(a) Except as provided in subdivision (b) or (c), every person who loiters about any school or public place at or near which children attend or normally congregate and who remains at any school or public place at or near which children attend or normally congregate, or who reenters or comes upon a school or place within 72 hours, after being asked to leave by the chief administrative official of that school or, in the absence of the chief administrative official, the person acting as the chief administrative official, or by a member of the security patrol of the school district who has been given authorization, in writing, by the chief administrative official of that school to act as his or her agent in performing this duty, or a city police officer, or sheriff or deputy sheriff, or Department of the California Highway Patrol peace officer is a vagrant, and is punishable by a fine of not exceeding one thousand dollars ($1,000) or by imprisonment in a county jail for a period not exceeding six months, or by both that fine and imprisonment.

Our correspondent has had a CPRA request out to LAUSD (pending for about 4 months now) for a copy of any such authorization. He tells us that he spoke with an LAUSD lawyer earlier this week and was told that after four months of investigation, it appears now that almost certainly no such document exists. She said that, pending one final check with the principal of Selma Avenue Elementary School, she will send him a letter stating so in writing. Kerry Morrison also told him that Andrews International has no such authorization on file.
Thus when the BID Patrol arrested people for violating PC 653b(a), the elements of the crime hadn't been met, not only because the signs were placed without authorization, but also because the BID Patrol didn't meet the criteria for successfully warning people away from the school. Since the right to be in the park is a right guaranteed by law, we're thinking that this all adds up to a pretty clear case for a series of violations of California Civil Code §52.1(a), which states:

If a person or persons, whether or not acting under color of law, interferes by threats, intimidation, or coercion, or attempts to interfere by threats, intimidation, or coercion, with the exercise or enjoyment by any individual or individuals of rights secured by the Constitution or laws of the United States, or of the rights secured by the Constitution or laws of this state, the Attorney General, or any district attorney or city attorney may bring a civil action for injunctive and other appropriate equitable relief in the name of the people of the State of California, in order to protect the peaceable exercise or enjoyment of the right or rights secured. An action brought by the Attorney General, any district attorney, or any city attorney may also seek a civil penalty of twenty-five thousand dollars ($25,000). If this civil penalty is requested, it shall be assessed individually against each person who is determined to have violated this section and the penalty shall be awarded to each individual whose rights under this section are determined to have been violated.

We will certainly keep you informed of the validity of this theory as it is tested in the crucible of reality.

OBSERVATION:
OFCRS RECEIVED RADIO CALL TO RESPOND TO 6601 SELMA AVE. (SELMA PARK) WHERE R/P TERRY WAS REPORTING A MALE IN THE CHILDREN'S PARK.
OFCRS ARRIVED AND OBSERVED THE DEFT. INSIDE THE PARK AREA WITH ALL HIS BELONGINGS ON A TABLE. DEFT. STATED HE DID NOT SEE THE SIGN AND THAT IT WAS TOO SMALL. (OFCRS OBSERVED 1 SIGN AT ENTRANCE TO PARK AND 2 SIGNS INSIDE THE PARK AREA.) DEFT. WAS ASKED TO EXIT THE PARK AND HE BEGAN TO DEBATE WITH OFCRS AS TO WHY HE SHOULD BE ABLE TO STAY.
OFCRS THEN ADVISED THE DEFT. THAT HE WAS UNDER PRIVATE PERSONS ARREST (POWERS GRANTED UNDER THE AUTHORITY OF 837 PC) FOR 653 (b) LAMC BEING IN VIOLATION OF POSTED SIGN AND THAT ADULTS MUST BE ACCOMPANIED BY CHILD/ CHILDREN.
DEFT. WAS RFC'D AT THE SCENE BY LAPD OFCR ST. CLAIR
ARREST:
DEFT. ARRESTED FOR 653 (b) LAMC
ADDITIONAL:
DEFT. STATED THAT HE HAD BEEN IN THE PARK NUMEROUS TIMES PRIOR AND NEVER GOT A CITATION.
BOOKING:
DEFT. WAS RFC'D C57769 BY LAPD OFFICER ST. CLAIR, WITH THE APPROVAL OF W/C LT GABALDON
EVIDENCE:
NONE.
PICTURE(S):
NONE TAKEN DUE TO DEFT. BEING OVERLY UPSET.
INJURY AND MEDICAL TREATMENT:
WE OBSERVED NO INJURIES AND NONE WERE COMPLAINED OF.


Image of BID Patrol officer Islas is a public record.

This is part of a collection of all 2013 BID Patrol arrest reports, which will be announced formally later on when some other uploads are complete, but this one is ready now. There are 1131 of them, and you can browse them at that link or get the whole collection via bittorrent from archive.org