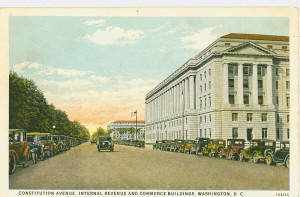 I have 2012 and 2013 tax returns for the DCBID, which now have
their very own subdirectory
. Also I have 2014 tax returns for both HPOA administered BIDs (it's too much alphabet soup to list these all out, it doesn't matter anyway). They can all be found in the
Finances subdirectory
of the HPOA directory. Finally, we have what may be the very weirdest items we've obtained to date. Find out what they are after the break!
Who would ever have guessed? The HPOA has a whistleblower policy and, amazingly, so does the CHC. Given that they're identical I'm guessing this is something the City made them do, but I don't know for sure yet. It does add an air of plausibility to what I thought was a mostly notional solicitation by my colleagues for whistleblowing. Maybe now that they know that they're protected, HPOA insiders will pour forth a flood of top secret information!
There's also a bunch of other new stuff in that Miscellaneous subdirectory. Maybe also of interest are the HPOA Board of Directors Handbook, which enumerates a number of duties that Board members have. Also possibly of interest is the agreement between HPOA and CHC that allows Kerry Morrison to run both the HED BID and the SVBID. It costs the CHC an awful lot of money to get run by the HPOA. But I suppose if you want quality, you pay for quality. One of the most interesting aspects to me as MK.org document collector is the records retention policy contained therein. I will definitely be asking for lots of that stuff!

The postcard of the IRS building seems to be in the public domain due to its great age or something. We got our copy from Wikimedia.