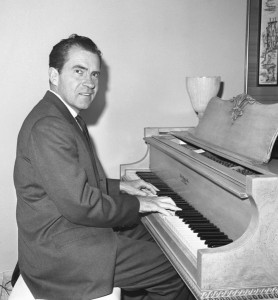 The
emails
are available here. There's a lot of chaff, as usual, but a lot of tasty morsels as well. My colleagues will certainly be giving this material the fine-toothed comb treatment in the future, but I thought it'd be nice to announce the availability of the documents to satisfy your hunger and thirst for the truth which, as is well-known, shall set you free.
Picture of famed future president and California attorney is,
according to Wikimedia
, in the public domain. Take that, Helen Gahagan Douglas!