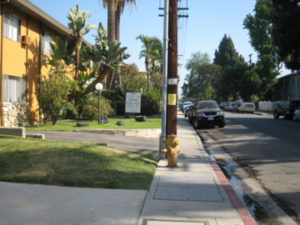 In September, local activist group
Save Valley Village filed suit
against the City of Los Angeles and the City Council alleging in
their petition
that

The Councilmembers of the Los Angeles City Council operate according to an agreement, i.e. The Vote Trading Pact, not to Vote No on any Council Project in another council district and said agreement by its very terms requires reciprocality, also called mutuality, whereby the agreement not to Vote No by one Councilmember is given in exchange for the other Councilmember's not to vote No on a Council Project in his/her council district.

In October the City filed
a demurrer
,
1
and then in the last couple weeks there have been a number of documents filed, leading up to the Court's
dismissing the case with prejudice
.
2
It's a pity in one sense, because this is precisely one of the ways in which the City Council is corrupt. It ought to be against the law, and if the Court is correct in its ruling that there presently are no laws which it's against, then such a law needs to be written. That it should be written is self evident. How to write it, how to enact it, these are not such easy questions to answer. Turn the page for links to all the recent filings, including the judge's
detailed ruling
on why he dismissed the case as well as excerpts from the tragically, beautifully loony and also fairly convincing
petitioners' memorandum in opposition to demurrer
.
3
Continue reading

Save Valley Village Vote-Trading Lawsuit Against LA City Council Dismissed With Prejudice Despite (Or Perhaps Because Of) Entirely Truthful Yet Delightfully Unhinged Pleading Filed By The Good Guys