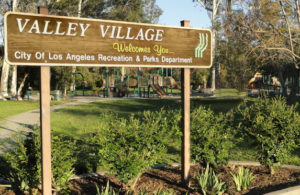 Last Thursday, September 8, a group called Save Valley Village filed
a petition with the LA County Superior Court
(hat tip to
Scott Zwartz at Zwartz Talk
for breaking the story) alleging that the members of the Los Angeles City Council are violating not only their oaths of office, but a State law, when they pay one another "deference" by never voting against anything that any of them propose within their districts.
The whole thing is worth reading and will be totally convincing to anyone who has ever watched our Council in action. The fact that there is some covert agreement among the Councilmembers is transparently clear. Here's how SVV's complaint describes it:

The Councilmembers of the Los Angeles City Council operate according to an agreement, i.e. The Vote Trading Pact, not to Vote No on any Council Project in another council district and said agreement by its very terms requires reciprocality, also called mutuality, whereby the agreement not to Vote No by one Councilmember is given in exchange for the other Councilmember's not to vote No on a Council Project in his/her council district. Some have described the Vote Trading Pact as an agreement to Vote Yes for all Council Projects, and it has been described as taking the format of, "If you scratch my back on my Council Projects, I will scratch your back on your Council Projects." Others refer to the agreement as one of deferring or respecting the decision of the Councilmember in whose district the Council Project is located. All the phrases describe the same Vote Trading Pact.
Councilmember David Ryu has described the Vote Trading Pact as one of "respect" for other Councilmember's Council Projects and in return he expects the same "respect" for his Council Projects.
"For someone to come in at the tail end and to disagree with my recommendation after meetings with the community on dozens of occasions and with other city departments and after I have involved stakeholders," doesn't make sense, he said. "I might make a decision…and my colleagues respect it. Even if they might disagree with my decision, they abide by it because they were not there during those community meetings." Los Feliz Ledger September 1, 2016

Continue reading Save Valley Village Files Suit In Superior Court Against City of Los Angeles Alleging Corruption Via Vote Trading At City Council →