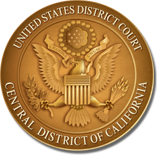 Recall that, towards the end of March of this year, the parties to this case began making noises about a potential settlement. This evening, all parties to the suit, begun in 2014, filed a Joint Progress Report on the Status of Potential Settlement. They evidently reached a tentative agreement on April 5, and, according to this status report:

The parties have been diligently working to draft the final terms and language of the settlement agreement and to obtain approval from all parties to finalize the agreement.
The parties remain confident that they will be able to reach final agreement on all matters and will be able to obtain approval from all parties to settle this matter in its entirety.

They promise to update the court on the status of this settlement on July 26, 2016.